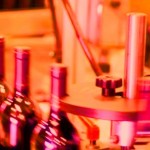 Real-time Performance Management (RPM) promises to deliver greater information to high-level executives that are in charge of running the business, but manufacturers now have a great opportunity to build an advanced performance management platform by starting simply on the plant floor.
It starts with data. Distributed Control Systems (DCS), Programmable Logic Controllers (PLC), Human-Machine Interfaces (HMI) and even single loop controllers contain the intelligence of what is happening in the manufacturing process. These systems, once closed and proprietary, easily give up their data to any client software that can read an OPC server. Even the data from transmitters that is now going to those few legacy systems that are still closed can be captured by sending it to new Ethernet I/O systems. And in the case of discrete manufacturing the addition of external counters and photo-eyes can detect line downtime and performance intelligence cheaply and effectively. There is virtually no reason for a company to wait for infrastructure changes before they can get started with Real-time Performance Management Tools.
Real-time performance management is not about operator controls or historians for analysis of raw data. Real-time performance management is about collecting, analyzing, and organizing the right data in a model to show key performance indicators of the manufacturing business. They are in real-time to make them actionable to correct problems before the entire production day is lost. They are stored in history to see the operation by product, job, team, shift, and more to find and remove impediments meeting business goals.
Traditionally, real-time performance management systems have measured key performance indicators like OEE, TEEP, yield, MTBF, downtime, changeover, and more on discrete manufacturing and packaging lines. Systems ranged from simple machine statistics to advanced systems with web-based reports and dashboards providing sophisticated tools. Recently, systems like the TrakSYS™ solution by Parsec Automation have grown to encompass not just performance but total Operation Management tools to help manage batching, blending, formulation, materials, labor, and energy management. These systems capture the entire range of capabilities from performance management up to traditional manufacturing execution system (MES) functionality for those ready to implement a great platform for growth.
Systems stretching the envelope from great performance management to MES capabilities still leave those wanting to start with a basic solution without a good upgrade path. The facility that wanted to capture the low hanging fruit of basic performance management had to abandon their basic system to get a configurable system and custom reporting for their factory. No more.
Complete MES solutions that once were very expensive can now be purchased for only the modules needed and wanted. Solutions like Ampla from Schneider Electric are sold by module and now have several industy related quick-start packages offering pre-configured solutions. It is easier and cheaper than ever to put in the right system for long-term growth while solving a specific need with the budgets available today.
- Kevin Totherow
About the author:
Kevin Totherow is a Business Development Manager of MES for Schneider Electric and a consultant for helping manufacturing clients manage their operations better. Kevin has been a controls engineer, consultant and president of Sylution Incorporated. He can be reached at (864) 252-6819 or by email at kevin.totherow@schneider-electric.com.